Fall is here and so are so many awesome Fall resources! I have compiled all of the Fall resources from my store along with a Fall FREEBIE for you, which just so happens to be one of my favorite FREEBIES!!
Fall Basic Skills BOOM and GOOGLE SLIDES
Are you looking for a digital alternative to use with your students or children? These BOOM™ cards and GOOGLE SLIDES are the perfect fit! This activity can be used on a computer, smart board, tablet, or even cell phone! In the BOOM version, if the child answers incorrectly, it will prompt them to try again. If answered correctly, the deck moves on to the next question!

Fall Basic Skills WORKSHEETS
This set of 17 preschool worksheets is a NO PREP, ENGAGING way to celebrate FALL! These math and literacy printables fit well into your themes and lesson plans, and are quick and EASY TO USE!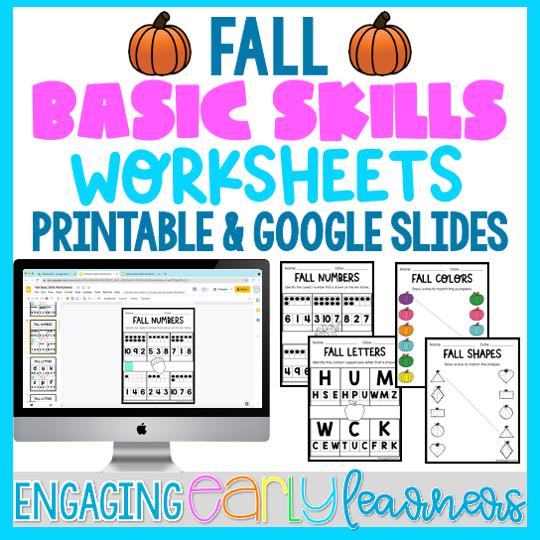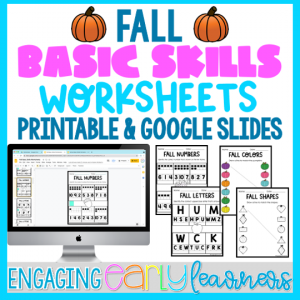 Fall CVC Words BOOM CARDS
This activity contains Boom™ Cards working on identifying pictures that match the CVC word. Students will listen to, or read, the CVC word and then click the picture that matches! Students are given an array of 3 answer choices.
Life Cycle Activities 
The apple and pumpkin life cycle activities resources are PERFECT for this time of year. If your class discusses life cycles often, you might also want to consider the bundle of life cycle activities in my store!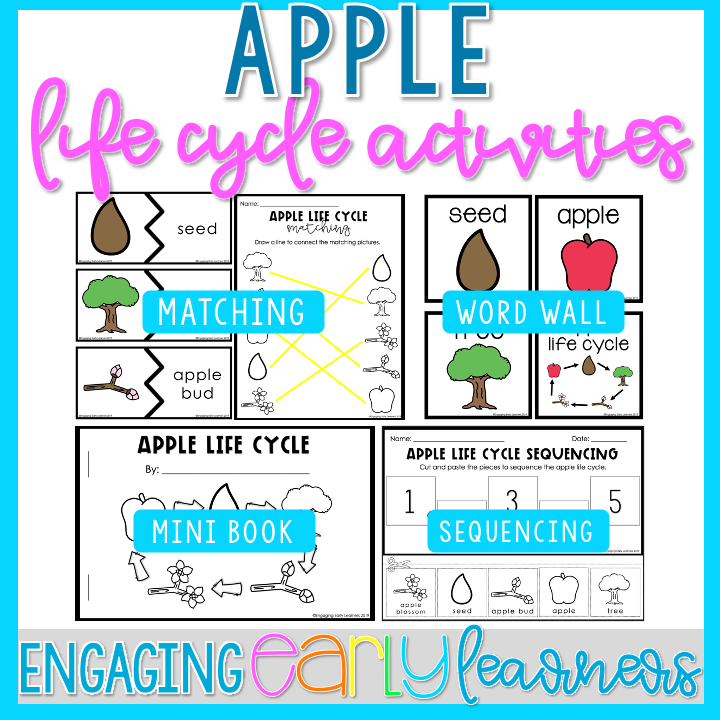 Fall Matching Worksheets
These were my FAVORITE seat work activities in my preschool classroom. If your morning routine is missing academics and structure, these are the perfect solution. Students come complete these independently or with minimal support since there are 2 different levels in the pack. These are also part of a larger bundle, if you would prefer to have them all year round.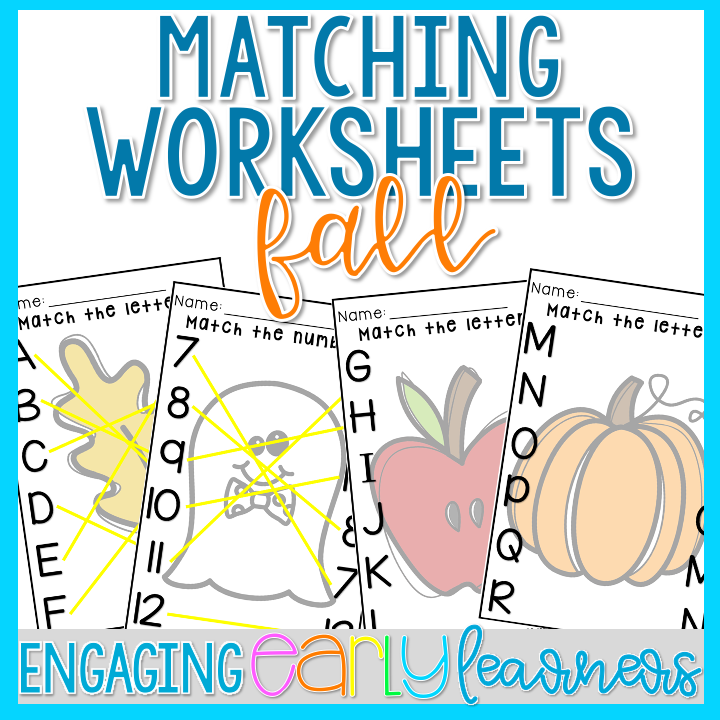 Fall Number Matching Activity
Centers or independent work, these matching cards are perfect for counting practice! Students can count and match in all of the seasons as well if you grab the bundle of number matching cards!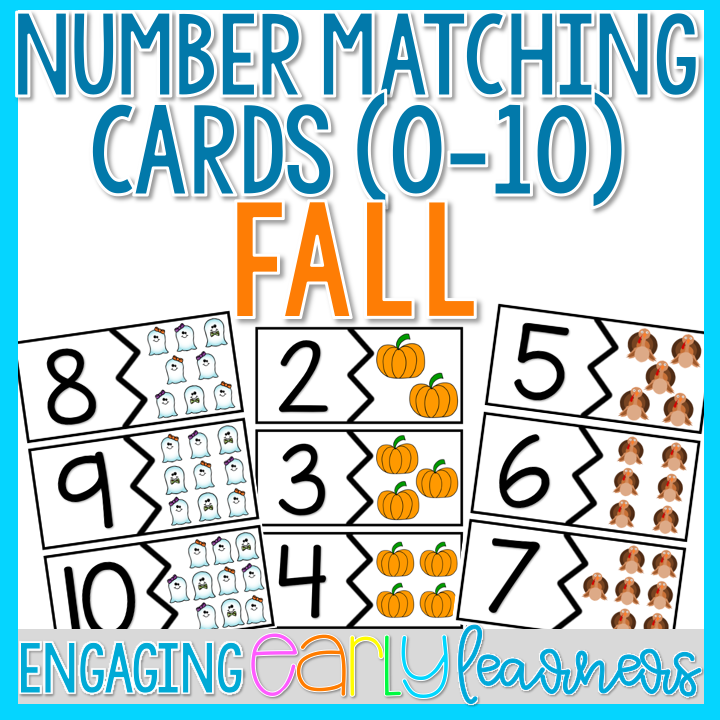 Last but not least, a FREEBIE for you!
My preschoolers LOVED exploring pumpkins, so I created a worksheet to help them reflect on their findings. This year I have also added a digital option to the freebie! I hope you enjoy this resource as much as I did!! 
If you have any trouble downloading the freebie don't hesitate to email me at [email protected] or reach out to me on Instagram!